COVID-19 UPDATES
Learn how Kawartha Collaborative is helping you during the COVID-19 pandemic.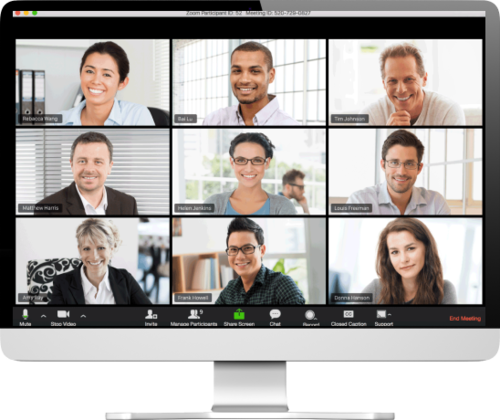 Uncertain Times
The Covid-19 Pandemic has brought with it extreme uncertainty in our daily lives. The world as we know it has changed dramatically. We have been faced with significant employment changes, economic challenges and health risks and anxieties. Combine this unprecedented time with a couple who is separating, and the anxiety and stress can feel overwhelming.
The lawyers, family and financial professionals at KCP have been working hard to ensure our existing and new clients have access to the collaborative process, in a safe and accessible way. 

We continue to make each family a priority, focusing on the future as you move through your separation.
KCP has incorporated

easy to use secure and private video conferences

, at no additional cost.
FAQs
Common questions that our client's have had are the following:
1. How will I be able to meet with my lawyer privately during a meeting?
We have "breakout rooms" within the video conference which allow you to meet privately with your lawyer and any member of your team when needed. You are still able to ask for breaks and time alone with your lawyer, as needed.
2. How do I access the video conference? Do I have the technical capability?
You will be given a link, step-by-step instructions and support via email to access the video conference. If you are not "tech savvy" our professionals often offer a trial run to ensure you are comfortable before the meeting. All you need is a device (phone, laptop, iPad) with a camera and a connection to the internet.
3. Are you going to meet with me before we meet all together? I am worried that my concerns may get "lost" in the meeting.
Individual meetings with the professionals are scheduled to ensure each person's voice is heard, as well as to ensure that worries/concerns and immediate issues are addressed. We still work to customize the best process for your family.
4. How do we co-parent our children during Covid-19 or after Covid-19 (if we have an existing parenting plan or if we are just developing one)? Will my kids be okay? How will my children be impacted by this separation?
We provide education and suggestions to help families effectively co-parent children;

During Covid-19, we are keeping up to date with recent judgements from the court and information from the government regarding protocols for our health and safety;  

Our professionals keep the children's needs at the core of the discussion and offer helpful options and suggestions that will meet your children's needs;

We work to reduce the conflict and increase your communication skills as co-parents thereby reducing the impact on the children; and

Our teams are here to help families develop creative solutions that work for your children and your family.
5. Do I have to meet with my spouse? Do I have to see my spouse in the meeting?
Our professionals will consider your situation and help everyone decide what meeting type will meet everyone's needs. Safety and emotional well-being are always our priority.
6. Do I have to pay you now?
Each member of KCP sets their own fees and financial arrangements with the families they work with. Some require a "retainer", and some do not. If you have questions or concerns about payment discuss that directly with each professional.
7. I am so overwhelmed with everything going on in my life right now I am finding it difficult to think about all the steps involved and decisions to be made in separating from my spouse. How can you help?
The team works to support you, in understanding the emotional impact of your separation, and to put the emotions in context, helping you to move forward with the business decisions needing to be made.

Our members work with you each step of the way to help support and guide you in the journey. If you are feeling overwhelmed, we are here to help.
8. I just want it to be fair.
While there are no guarantees in the outcome of the process, our members work with each spouse to understand what is most important to them (including financially, emotionally, and with respect to parenting) and helps the family develop a solution that is acceptable, and addresses their most important goals.
9. How is this different from mediation?
The Collaborative Process is a wrap-around approach that recognizes that separation is complex, and involves making difficult decisions in the areas of finances, ongoing relationships, parenting, and the law.

Our team approach offers experts in each area to providing support, information, and advice, which allows people to move forward with finality and clarity.

A successful process concludes with a signed, binding, separation agreement, and provides you with independent legal advice from your own lawyer. No further steps are required.
10. I am considering the Collaborative Process but have some questions about what it is all about. Can I speak with someone about it before I commit?
You are welcome to contact one of our members at info@kawarthacollaborative.com and one of our members will answer basic questions.

Some of our professional's may offer a ½ hour free consultation to discuss the collaborative process with you, but not your specific situation.
KCP will work with each family on an individual bases to make the collaborative process work for you, particularly in light of these difficult times. Call one of our members today.